Meet The Physiotherapists and Complementary Therapists
Meet the Physiotherapists and  other Complementary Therapists
All the physiotherapists cover a far-reaching spectrum of specialist areas and clients can be directed to the most appropriate therapist if requiring dedicated expert help for their problem.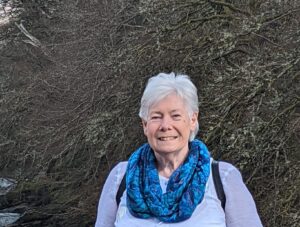 Maureen Blake is the owner and Director of County Physio which was established in 2008.
She has had many years of experience having qualified from the Royal Infirmary of Edinburgh School of Physiotherapy and attained the award of top Scottish student by the Chartered Society of Physiotherapy. Her original qualification has been converted to BSc (Physiotherapy) through Queen Margaret University, Edinburgh. She also has a PG Certificate in Back Care Management from Loughborough University.
Maureen works with experienced and highly acclaimed therapists who provide expert treatment delivered with integrity, passion and care. She remains actively involved in the running of the clinic and ensuring the highest standards are met.
Physiotherapists – all Chartered and HCPC registered: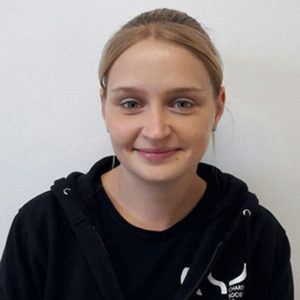 Amy Kellagher
Amy Kellagher BSc (Hons), MCSP graduated from Robert Gordon University, Aberdeen in 2008 before taking up her first physiotherapy post in New Zealand where she worked and developed her skills for 2 years.
Amy started working at County Physio in 2010 and had also been the club physiotherapist for Dunbar Rugby Club until 2018. She has gained many skills since qualifying and is experienced in the use of Mulligan's mobilisation techniques, exercise prescription and has completed KT1 and KT2 Kinesiology taping courses. She also has her Pilates class instructor's qualification. Amy has a keen interest in working with musculo-skeletal problems and sports injuries. Amy offers 1:1 Pilates sessions at the clinic which are especially useful for people with back problems due to posture and muscle weakness.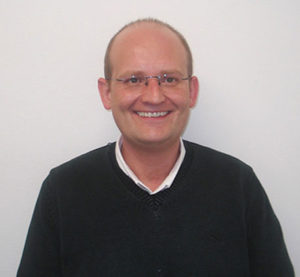 Peter Dawson
Peter Dawson BSc, MCSP is very experienced in all aspects of musculo-skeletal physiotherapy and has worked in both the NHS as an advanced practitioner and in private practice in the UK and the USA for over 25 years.
He currently also works in the NHS and has a special interest in foot and ankle problems and biomechanics which includes analysis of gait and posture. Peter is also qualified to provide acupuncture as part of his treatment modalities. He has a wide range of skills in manual therapy and soft tissue techniques and also enjoys treating people with headaches, balance and vestibular problems with excellent results.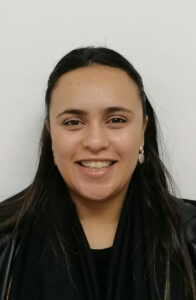 Marina Salib
Marina Salib BSc, MCSP graduated from Pharos University in Alexandria, Egypt (2017). Marina has experience working with the national health care system in Egypt, private clinics and the military. Her wide exposure to a variety of medical cases enriched her knowledge and grew her passion for physiotherapy.
Marina is experienced in using Mulligan's mobilisation techniques and Orthopaedic manual therapy. She also completed Kinesiology taping courses and her practice includes myofascial release, joint mobilisations and muscle strengthening.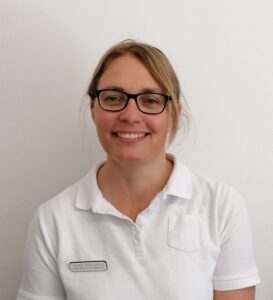 Laura Sheldrick BSc (Hons), MCSP
Laura graduated from Queen Margaret University in 2001. She is currently working as a senior physiotherapist in the NHS as an MSK practitioner for the last 10 years. She has a special interest in low back and hip disorders, health and nutrition and is a qualified mat Pilates teacher, working towards a pre and post-natal Pilates qualification. Prior to lockdown, she ran classes at County Physio to improve core strength and posture.
She has experience in orthopaedics, Stroke rehabilitation, care of the elderly and falls prevention.
She is qualified and experienced to provide Musculo-skeletal Acupuncture and has had training in Mulligan's mobilisation with movement techniques, Kinesiology taping (KT1 and KT2) advanced, myofascial and trigger point release.
Laura's other interests include motorcycle and horse riding.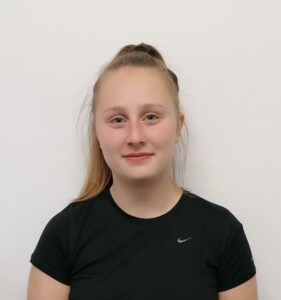 Chloe Pooke BSc (Hons) MCSP
Chloe Pooke BSc (Hons) MCSP graduated from the University of Huddersfield. Before starting work as a physiotherapist Chloe worked as a gymnastics coach for 5 years with a range of ages and abilities this has led to an interest in MSK and sports related injuries, Chloe currently works for NHS Lothian within the community team with a wide variety of patients including neurological patients and MSK patients.
Within clinical work Chloe offers manual therapies and dry needling as well as providing home exercises to complete alongside treatments to provide the best rehabilitation for patients.
Occupational Therapist: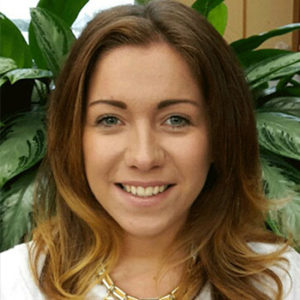 Heather Blake
Heather qualified with a degree in Occupational Therapy from Queen Margaret University, Edinburgh in 2007. She has gained a wide range of experience in various areas of the profession including community settings, in-patient (orthopaedic rehab), paediatrics, adults, older people and mental health.
Heather works in Edinburgh as a Senior Occupational Therapy Team Leader and also works as an  independent Occupational Therapist offering home visits to assess and offer advice on specialist equipment provision, home adaptation and independent living skills.
For further information or to arrange a visit, please contact her through the clinic on 01620 825380.
Remedial Massage and Sports Therapist: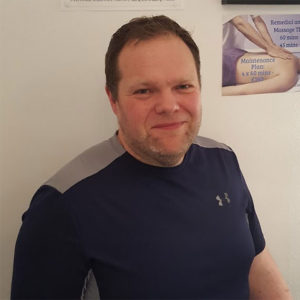 Stuart Bertram
Stuart Bertram is a Remedial Massage and Sports Therapist and gained a level 5 advanced Diploma in Sports Therapy and is registered with the STO.  County Physio is delighted to have use of his services.
Stuart uses a range of soft tissue and sport therapy techniques including remedial, sports and deep tissue massage, myofascial release, dry needling for trigger point release and joint mobilisations designed to help recovery from muscular complaints and injuries sustained in daily life.
Sports Therapy can also increase performance in your chosen sport.
Stuart has experience in working with a wide variety of people ranging from office workers to professional golfers and dancers. He has a particular interest in golf performance and related injuries. Stuart is a Titleist Performance Institute Certified Therapist.
SPORTS MASSAGE THERAPIST: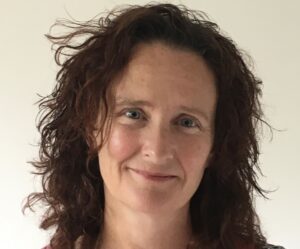 Rhian Hunter
Rhian is a final year MSc Physiotherapy student at Queen Margaret University, Edinburgh with an ITEC Accredited Level 3 Diploma in Sports Massage and has also completed an adapted Tai Chi exercises for Physiotherapy course.
Rhian originally trained as a Biologist and gained a PhD in biodiversity at the Natural History Museum.
She volunteers with Macmillan cancer care gentle movement classes and Team East Lothian frame runners.
Her interests are gentle exercise for people returning to fitness, cycling, swimming, Tai Chi and active travel. She is passionate about helping people improve physical and mental health through movement and individualised treatment.
REFLEXOLOGIST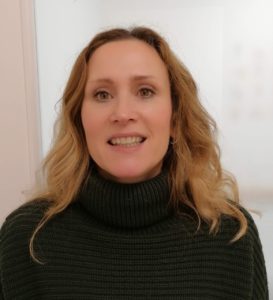 Jennifer Powell MA, MSc, MAR holds a Practitioner Diploma (with distinction) in Clinical Reflexology from the Complementary Therapy School, the only Reflexology qualification in the UK to be accredited by a university (Edinburgh Napier University). Prior to retraining as a Reflexology therapist, she had a successful career as a risk and controls manager in the financial services sector.
Reflexology is a holistic complementary therapy that can support people to achieve wellbeing through increased relaxation, better sleep quality, improved mood and, importantly, the release of tension and feelings of stress that can have a detrimental impact on the body both physically and emotionally, helping the body to restore its balance naturally.