Appointments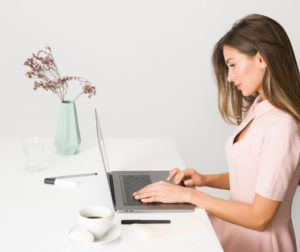 Appointments
For appointments for any of our services or with a specific therapist or class, it is easiest to call the clinic on 01620 825380.
We also offer online consultations which allows more people to benefit from our expertise, regardless of location. These have proven to be highly effective and popular and we have decided to continue to offer this service using  a range of video platforms to suit clients' preferences.
Please book ahead to ensure you get the physiotherapy, remedial massage or reflexology appointment of your choice by calling County Physio on 01620 825380.
We offer a full physiotherapy assessment, diagnosis, prognosis, advice and treatment – 45 minutes. 
N. B: Please note that payment should be made in advance to secure the appointment. If this is cancelled within 24 hours of the appointment, it is non-refundable.
We are able to offer a longer initial assessment and treatment session for more complex conditions, or where there are 2 problem areas, of 60 minutes.
Follow-up treatment sessions are usually 30 minutes, but we can provide a shorter session for a quick check or follow-up. We also offer longer sessions of 45 or 60 minutes where required or requested.
For anyone unable to attend the clinic premises, we offer Skype or telephone physiotherapy consultations. These are an effective way of delivering assessment, diagnosis, advice, information a progressive treatment plan. Please contact the clinic on 01620 825380 to book a suitable time slot.
Skype consultations are very useful for housebound people, whether temporary due to acute injury and pain or for post-operative clients, or for people with neurological conditions which limit mobility such as Stroke, M.S. or Parkinson's. It also means people from anywhere in the UK or around the world can benefit from our proven expertise and skills.
All fees include assessment, advice, treatment which includes any taping, strapping or acupuncture if used, and also prescribed exercises using specialist exercise prescription software where appropriate.
"Been having physio since badly breaking my wrist. The professionalism and friendly service I have received has being excellent."   Review from S.B.
Opening Times
Our normal physiotherapy hours are:

Our opening hours for the other therapists are: